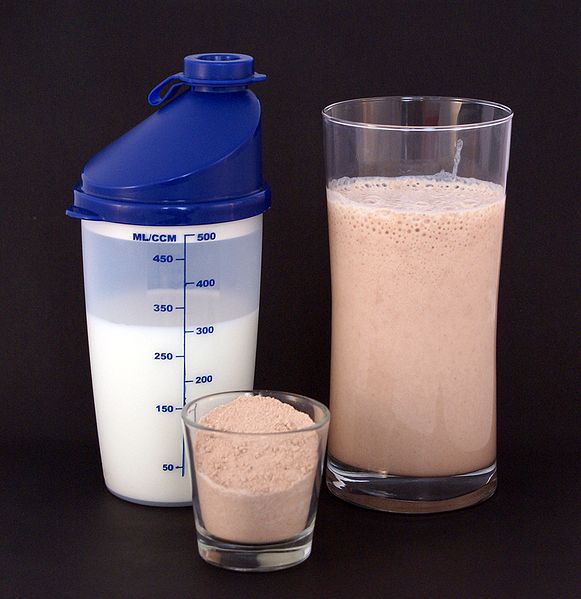 Ok so, How to Mix Shakeology?
If you have just purchased Shakeology, you may be wondering how do I mix it, and more specifically how to mix shakeology with water?
How much water should I use? Can I mix it with just a spoon and nothing else?
Or maybe you are thinking about buying shakeology, but before you do you need to know that it will mix well and not leave you feeling like you drank a sand castle at the beach.
No matter which category you happen to fall under, I am here to save you a lot of time and achy teeth.
The truth is, Shakeology tastes great, but if you do not have a way to properly mix it, it can become a bit clumpy. This is not just the case with Shakeology, but essentially any power based supplement can act this way if not mixed properly. Those of you that drink protein can certainly relate.
Now when I'm home and I have the time, I use a nutri bullet to blend my Shakeology, but what the heck is a mother of a 2 and 4 year old supposed to do when it's time for my daily dose of dense nutrition and we are out at the playground or rushing to a doctors appointment?
Well today ladies and gentlemen I am going to share my new secret weapon with you! I got so tired of almost choking on lumpy shakes on the go I made it my mission to find a solution.
That's right! Finally enough was enough. After doing some searching on the internet I came across something called a cyclone power mixer and I decided to order one and give it a try!
Take a few minutes and watch my video below as I try it for the first time or Click the Image Below To Buy It.
Get Your Cyclone Power Mixer Cup
Cyclone Power Mixer Review
Pros Of The Cyclone Mixer Cup
So as you can see from the video, this little engine that could really works! The best part about it is the price and size. It is affordable and small enough to fit in my gym bag or purse with no issues.
The bottom line is, if you drink shakeology, protein or any other type of performance powder that requires mixing, then you need to get your hands on one of these things!
Here is why you will want to act fast. When I ordered mine about a week ago, the website said the normal price for the power cyclone mixer cup was about $30, but I guess the seller was feeling generous because they had a $10 off special running and I was able to get it for just $20.
Cons Of Cyclone Mixer Cup (Potential)
You'll notice I say potential cons because to be honest I havent come across many at the moment, but I will update this post if I encounter any in the near future. The only potential negatives I forsee with the cyclone mixer is the fact that it requires 3 AAA batteries to operate. I will keep everyone posted on exactly how long they last. Now keep in mind, this will largely depend on how often you use it, but I will document that as well.
Cyclone Mixer Final Review Verdict
So the final verdict is, ding ding ding. You guessed it! I love and I think you will too. I really hope you enjoyed my cyclone mixer cup review/tutorial on how to mix shakeology fast. If you are interested you can check out the discount link below.. Be sure to comment if you have any questions.
CLICK THE IMAGE BELOW TO BUY THE CYCLONE MIXER CUP