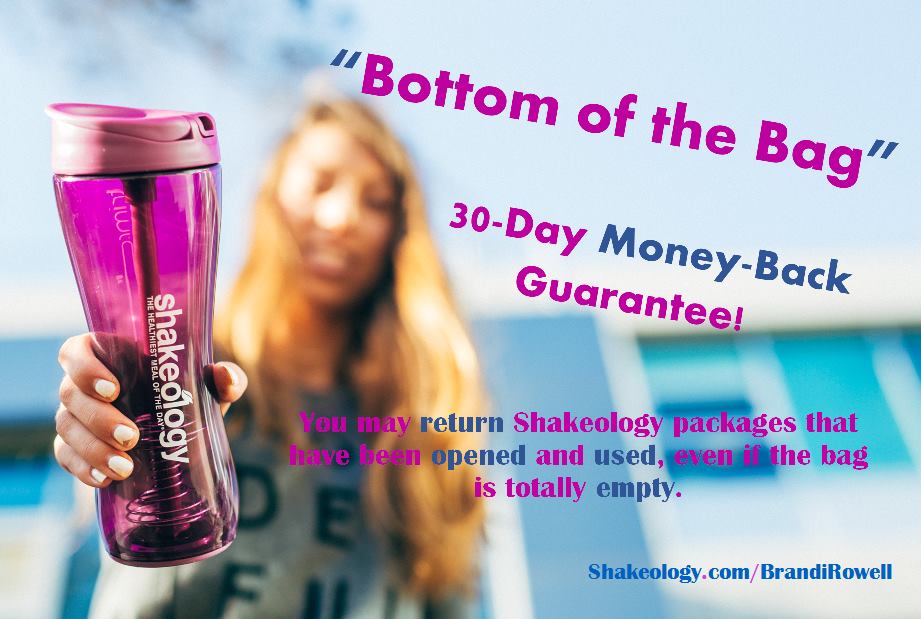 Where to Buy Shakeology And Is It Even Worth It?
So at this point you have probably heard good things about it, but you can't figure out where to buy Shakeology?
In addition, you probably really want to know is it even worth It?
Outside of people asking the price of Shakeology, some of the other most frequently asked questions I get as a Beachbody Coach pertain to how to purchase Shakeology, the nutritional facts and all the other ins and outs like how much is Shakeology per month, does Shakeology work, etc etc.
These are all great questions and that is exactly why I am writing this article. If you want to skip all the details and just buy it, click the buy button below.
Buy Shakeology Here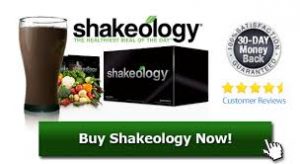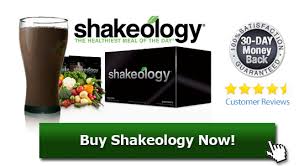 You see, long before I learned How To Become a Beachbody Coach I heard about Shakeology through a friend, but there was just not enough information out there all in one place.
I had to search all over the internet in order to piece together facts about it. Even if you do an internet search for what is Shakeology, you will still be left asking a ton of questions.
Let's put an end to that right now. I want to help answer all of your questions about Shakeology and help you make an informed decision on whether or not it is right for you.
Think of this post as the Shakeology review of all Shakeology reviews. With your help I can make this the best article about it on the internet!
The only thing I ask from you is to comment below or contact me with your other questions so I can continue to improve on it. Ok, Let's jump right into it.
What Is Shakeology?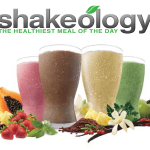 Shakeology is a robust superfood meal replacement shake designed to provide your body with the best combination of daily nutrients to boost energy, reduce your junk food cravings, lose or maintain body weight (depending on your goals), and support your immune system.
Team Beachbody literally searched all over the world to find the most exotic and nutritious superfoods known to mankind. Once they found all the ingredients they were looking for, they created the most perfect low carb meal replacement shake.
That is exactly why you can not buy Shakeology in stores (it is an exclusive product only available to be sold by Team Beachbody Coaches). Beachbody personally promises that If you drink it everyday you will feel happier, eat less and finally be able to achieve your weight loss goals.
Check Out This Quick Video To Learn More About Shakeology?
Where to Buy Shakeology and How Much Does Shakeology Cost?
As I previously mentioned, Shakeology can only be purchased through a Team beachbody coach.
Click here to Purchase Shakeology. Shakeology costs a little over $4 per serving. Now wait one minute before you go getting all bent out of shape. I saw how wide you eyes got when you read that. Bare with me just a few more minutes so I can break down the costs for you.
First let me tell you, Shakeology is an amazing value. Let's say you or your significant other are currently working a 9-5 M-F job and you eat out anywhere from 3-5 times a week.
The average combo meal from your favorite fast food joint cost around $7. If you take a minute to add up how much you spend on a monthly basis at McDonalds, I can almost guarantee you it comes to around $200 or more per month. Or what about that bottle of red wine or Grey Goose that always seems to make it in your fridge no matter how tight your budget is?
If you are really serious about changing your life for good and getting in the best shape of your life, you are going to have to make some changes. Sacrificing things you want for things you need is the first step. If you are serious about losing weight, do not say you can not afford $4 per day.
Give me  A 30 day commitment and I promise I will change your life!
In addition to being a health shake, each serving of Shakeology has up to 17 grams of protein. Not to mention the essential amino acids, minerals, vitamins, enzymes, antioxidants, adaptogens, and phytonutrients.
So if you are a guy and thinking about trying Shakeology but worried you are going to lose weight instead of gaining muscle or toning, I will show you how to get around that as well.
My husband is a fairly slim guy and the last thing he wants to do is lose weight. I will show you how to get the nutritional benefit without the weight loss if that is not what you desire.
If you are a woman and looking for a great way to boost your energy levels and shed some pounds at the same time, you will love this!
Now I know what you must be thinking if you have stuck with me up to this point. Of course I am going to say a ton of positive things about Shakeolgy because I am a Beachbody coach, right?
Well, if you think I would take the time to write such an informational article about a product that is not up to snuff, then I challenge to you check out some of these Shakeology testimonials.
Ok Sounds Great, But It Is Expensive! Tell Me Where To Buy Shakeology At A Discount?
There are several ways to get a Shakeology discount and I will quickly cover the three most effective ways.
1. Sign Up As A Beachbody Coach- Beachbody Coaches get a 25% discount on all Beachbody Products including Shakeology.
In addition to getting the 25% Shakeology discount you will also be able to sell the product to your friends, family, and co-workers. This means you can make money every time someone decides to purchase the product through you! How cool is that?
Just think about it! Shakeology is a well known product with proven results. How difficult do you think it will be to convince one of your family members to sign up for Shakeology once they see how well it has worked for you?
That's right, not very hard at all. Not only will you be able to enjoy the benefits of getting in shape with little to no work, you will also be making money at the same time.
2. Beachbody Military Discount– If you or your spouse are an active duty or retired member of the military, you automatically qualify to purchase Shakeology at the discount price of around $105 per month.
In addition you are eligible to sign up as a Beachbody Coach absolutely free! This means instead of paying the coach fee, you get access for free!
3. Sell Sell Sell– Once you have signed up as a Beachbody Coach, you will eventually be able to not only get a Shakeology discount, but the product will essentially pay for itself.
Once people see you are having such great results with it, they will be begging you to tell them your weight loss secret. Remember, Shakeology is not sold in stores, which means you could literally dominate your local market by selling it to everyone you know!
You Gave Me A Decent Overview, But What Is In Shakeology and What Are The Flavors?

Shakeology comes in a variety of flavors including chocolate, strawberry, vanilla, greenberry, chocolate vegan and more! Here is a quick summary of the main shakeology ingredients.
-Amaranth
– Bilberry
– Ashwagandha
-Goji Berry
-Maca Root
-Reishi
-Tulsi
-Camu-Camu
Proprietary Super-Protein Blend Consisting of Whey, Sacha, Inchi, Chia, Flax, Quinoa, Amarantha, and Pea- These Shakeology ingredients help build lean muscles, improve skin quality, hair quality, mental clarity, and reduction of junk food cravings.
Proprietary Super-Fruit/Antioxidant Blend of Camu-Camu, Acai, Acerola Cherry, Bilberry, Goji Berry, Grape Seed, Green Tea, Luo Han Guo, Pomegranate, and Rose Hips- These Shakeology ingredients provide antioxidant support and helps promote a healthy heart and optimal blood pressure.
Proprietary Super-Green/Phytonutrient Blend of Ashwagandaha, Astragalus, Cordyceps, Ginkgo, Maca, Maitake, Reishi, Schisandra, and Tulsi (Holy Basil)- These Shakeology ingredients helps protect the body from stress, support the immune system, and balance the endocrine system.
Proprietary Pre and Pro Biotic/Digestive Enzyme Blend including Yacon Root, Chicory Root, Lactobacillus Sporogenes, Amylase, Cellulase, Lactase, Glucoamylase, Alpha-Galactosidase, and Invertase- These Shakeology ingredients helps increase nutrient absorption, promotes regularity, and improves digestion.
Supplemental Facts
Calories 160 Per Serving
Calories From Fat 20
Total Fat 20 g
Saturated Fat 2 g
Monounsaturated Fat 2 g
Monosaturated Fat 0.5 g
Polyunsaturated Fat 0.5 g
Trans Fat 0.5 g
Cholesterol 0 g
Sodium 0 g
Total Carbohydrate 17 g
Dietary Fiber 6 g
Sugars 6 g
Protein 17 g
Vitamin A (as bet-carotene) 5000 IU
Vitamin C (as ascorbic acid) 180 mg
Vitamin D (as cholecalciferol) 200 IU
Vitamin E (mixed tocopherolos) 15 IU
Vitamin K1 (as phytonadione) 40 mcg
Vitamin B1 (as thiamin HCI) 1.5 mg
Vitamin B2 (as riboflavin) 1.3 mg
Vitamin B3 (as niacin) 5 mg
Vitamin B6 (as pyridoxine HCI) 2 mg
Folic acid 200 mcg
Vitamin B12 (as cyanocobalamin) 6 mcg
Biotin 90 mcg
Pantothenic acid (as calcium d-pantothenate) 5 mg
Calcium (as dicalcium phospate) 300 mg
Iron 230 mg
Phosphorus (as dicalcium phosphate) 230 mg
Iodine (potassium iodide) 52 mcg
Magnesium (as magnesium oxide) 80 mg
Zinc (as zinc oxide) 6 mg
Copper (as copper gluconate) 0.8 mg
Maganese (as manganese sulfate) 2 mg
Chromium (as chromium chloride) 60 mcg
Molybdenum (as sodium molybdate) 30 mcg
What If I Don't Like It? Is There A Money Back Guarantee?
If you were not already convinced, Shakeology comes with a 30 day money back bottom of the bag guarantee.
Team Beachbody believes in its product so much they will provide you with a full refund even if you have already fully consumed your 30 day supply. Sound too good to be true? I could not believe it the first time I heard it either.
This product is so good you could literally take it every day for 30 days and if you were not satisfied with the results you could mail the empty bag back to the company and they would still provide you with a full refund!
I hope up until this point I have at least helped you understand what Shakeology is and how it works?
Why Should I Buy Shakeology Here?
When you purchase Shakeology on my website, I will receive a small commission and it is greatly appreciated! As a thank you for you buying through my site, I will provide with my most favorite recipes and ways to mix Shakeology to make it taste even better than it does right out of the container.
You can mix several different ways to get almost any taste you are looking for! In addition to the recipes, I will provide you with a one on one conference call to help you assess your weight loss goals and help you decide which workout programs are best for you!
What Are My Shakeology Options?
You can order Shakeology one of three ways.
1. Home Direct (Biggest Savings This Way)- Using the home direct option, Shakeology will ship directly to your home each month at the same time. The payment will auto-draft from your account and it will arrive on your door step.
The customer service department will make sure you get exactly what you ordered on auto pilot.
2. Month By Month- If you are not ready to fully commit to Shakeology, you can have it shipped directly to your door step on a month to month basis. You can cancel at anytime with either option!
3. 7 Day Sample- If you would like to try a sample of Shakeology before committing long term visit my website  and choose the 7 Day sample pack option.
How is Shakeology Packaged?
Shakeology can be ordered as a 30 day supply package or individual single serving packets. If you decide to order the 30 day supply package you must choose ONE flavor.
If you decide to choose the individual single serving packets you can choose up to 3 flavors. The only down side of choosing the individual single serving packets is that it only comes with 24 packets vice the full 30 day supply package.
Does Shakeolgy Taste Good?
Shakeology is seriously one of the best shakes or drinks I have EVER tasted. They really put a lot of hard work into this product. It is nothing like choking down a blender full of greens or anything like that.
Shakeology really tastes amazing. I would compare it to a milk shake from your favorite fast food joint. You can make it as thick or thin as you want. Just blend it and add more ice if you like the thicker taste.
Are There Shakeology Recipes?
Absolutely! In fact, it comes with a 30 day calendar of recipes so you can try different flavors and find your ideal taste. To be honest though, it tastes so good you wont even need them!
How To Use Shakeology To Lose Weight?
Shakeology can be used purely as a meal replacement shake, so simply put, if you want to use it to lose weight, replace one of your daily meals with it. It does not matter if it you are using it to replace breakfast, lunch or dinner.
Hell, you could even use it to replace that late night snack you love so much, but be advised it does significantly increase energy levels so if you take it late at night you are likely to be up for a while.
What Kind Of Results Can I Expect While Drinking Shakeology?
Shakeology is commonly referred to as the best way to lose weight without working out, but honestly it works best when you combine it with a workout routine. Just check out some of the results previous customers have gotten while drinking it regularly and working out.
How To Mix Shakeology?
This really depends on whether you order the 30 day supply package or the individual sample packs.
If you order the 30 day supply, it will come with a single serving scoop.
You will take one scoop and mix it with water, milk or your favorite juice.
I recommend a blender (I have a nutri bullet) to mix it with ice and your liquid of choice), but mixing with a just a spoon will work as well.
If you order the individual serving packets you will not need a scoop. Simple dump the entire package into a cup and spoon stir/blend with about 8 ounces of your favorite beverage or use a blender and do the same process (with ice).
Where To Buy Shakeology Online Outside Of Beachbody?
Beachbody Coaches are the only people authorized to sell Shakeology, but you will find there are some people that sell it online, but I do not recommend buying it from resellers on Amazon or Ebay because it will not come with the 30 Day Money Back Guarantee! All the risk is on you! Let's say the package comes damaged or does not show up at all? Then what? That is why you should always purchase Shakeology through an official beachbody coach.
How Can I Sign Up to Become A Beachbody Coach In Order To Get The 25% Discount?
Sign Up To Become A Beachbody Coach
What Is So Good About Becoming A Beachbody Coach Anyway?
Read This Article On Why You Should Become A Beachbody Coach
I sincerely hope I helped you discover the truth about Shakeology and helped you eliminate those negative things you may have heard about Shakeology or Beachbody being a scam.
If you like what you read and you are willing to give it a try. So stop asking where to buy shakeology and click the Shakeology tab on my website to BUY IT NOW.
Once you do I will give you a free account with Beachbody so you can have me as your coach and invite you to join my 7 day clean eating group!
If you like this article, please like and share it using the social media buttons! Thanks!
I look forward to connecting with you! Check out my shakeology review or go back to Beachbody Coach Brandi's Home Page.